So I went to the
Liverpool Biennial
for the first time and it was good. It runs until October 16th and is nearly all free, so you should go if you get chance.
We jumped off a bus and headed straight for
Cains Brewery
, accidentally finding an amazing secondhand warehouse and a neat little cafe tucked in a courtyard there, before stumbling into the cavernous interior.
The floor was filled with clay covered junk by
Sahej Rahal
and dominated by a large central construction -
Andreas Angelidakis
's
Collider
- which mysteriously concealed it's contents. This was flanked by other artworks including a tower of dog wallpaper stinking of real dog and
Ramin Haerizadeh
's bizarre paintings. These ancient, semi-religious and sexually hilarious tableaux lead you over to the most memorable characters of the event -
Ramin Haerizadeh, Rokni Haerizadeh and Hesam Rahmanian
's
Anti-Catty, Space-Sheep
and
Princess Rambo
.
These guys had made some ingenious and daft sculptures seemingly from odd stuff lying around their shared house, and even better they had made a series of videos showing off their special skills, some
on instagram
.
In the context of a serious art show these we're mad genius and I couldn't stop grinning. Anti-catty smuggled artworks by stuffing them up her skirt. Princess Rambo beat people with a gun, and my personal favourite Space-sheep did some pretty amazing cooking. Strangely they don't seem to hold their power so much when seen online. I think being surrounded by them as a collection of objects and videos really helped immerse you in their weird world. They seemed to be an exercise in rule breaking with shaky, instantaneous ramshackle production and a lack of finesse and editing. With other more "serious" work by others around they seemed to be able to unveil what creativity is without all the pomp and ceremony.
Inside the central structure was a video by the very enigmatic,
name changing
Marvin Gaye Chetwynd
made with children from Liverpool. Clearly an artist-lead schools commission, this one was actually pretty good. The kids spoke at length about an ongoing narrative based about a character Dogsy Ma Bone and he wandered the streets meeting others who rapped and sang to camera. The key aspect was the intriguing costumes. Chetwynd had made strange hooded cloaks covered with kitsch dog patterns (I guess the stinky tower outside was her's too). The participants looked slightly uncomfortable wearing them which transformed what could have been a bland schools video into an otherworldy tale with brave and curious performances from the kids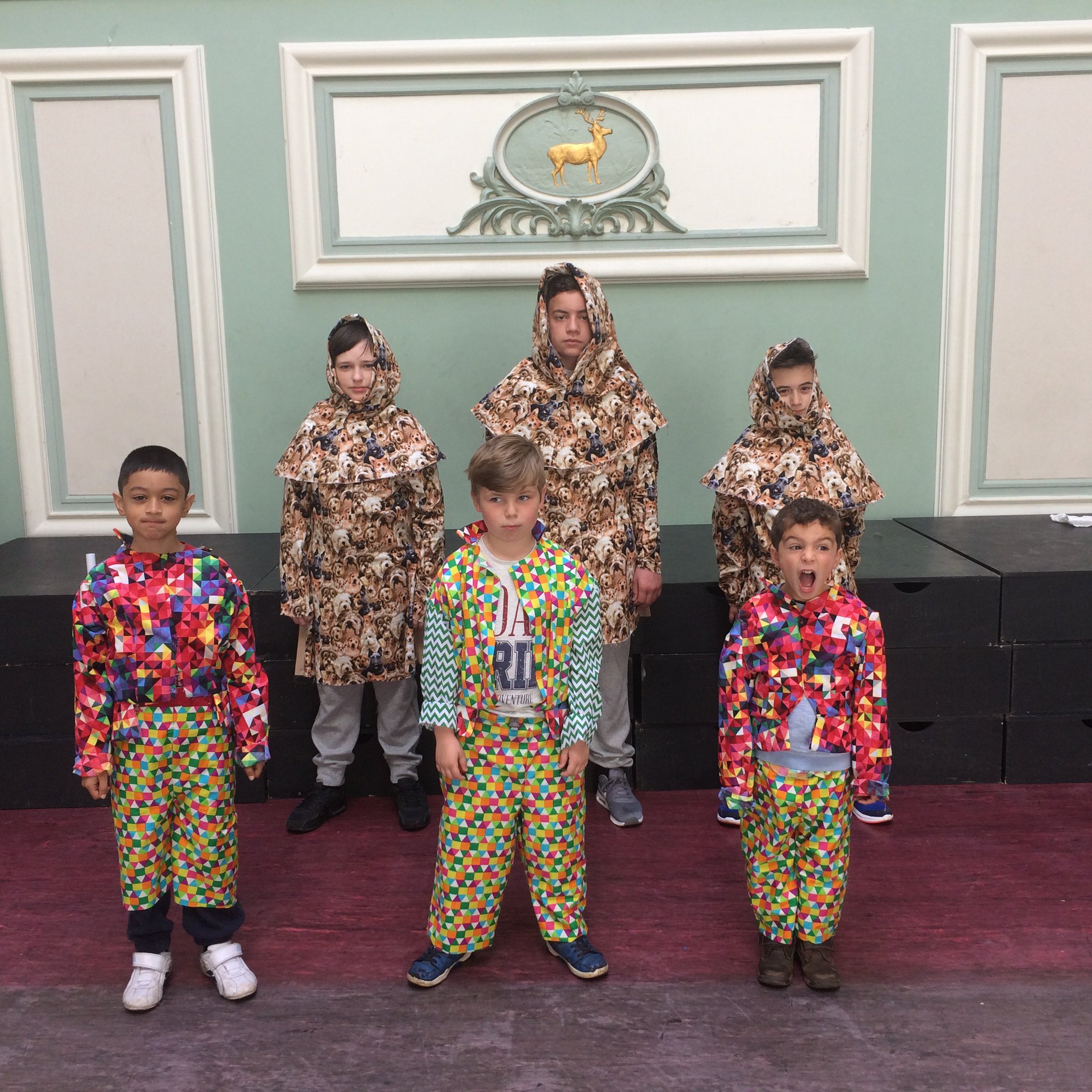 At
FACT
we saw the amazing work of
Krzysztof Wodiczko
who had a large scale video installation where shadowy refugees talked in doorways about their troubles, but I was more impressed with some of his other work that demonstrated his ability to invent, engage with the public, hack new technology, tackle social issues, and remained accessible and visually arresting. For example there was a folding trolley / mobile home - inside which homeless people could sleep, eat and live. It looked a bit like a cross between a bike, a cage and a space rocket. Another project involved a helmet worn by war veterans which showed images of their disturbing flash backs in a visor as they wandered a shopping mall, and another was Alien Staff (1992) a walking stick topped with a video screen which contained relics from the life of it's immigrant owner who was encouraged to confront people in the street and discuss their situation.
Over at the
Bluecoat Gallery
was a great video of artists
Karolina Magnusson-Murray & Leon Platt
arguing about making a video about arguing as a video art project. This candid and self-referential piece was oddly compelling.